Happy 4th of July everyone!! I hope you all have a fun and safe holiday weekend When you have some leftover chicken from your BBQ, what better way to use it than to make some authentic tacos?! I made this for meal prep last week and put it on corn tortillas with fat-free refried beans and cilantro lime Greek yogurt for toppings Serve on the side with some cilantro lime rice, and you'll feel like you're eating at a Mexican restaurant! (Nutrition Info includes chicken only!)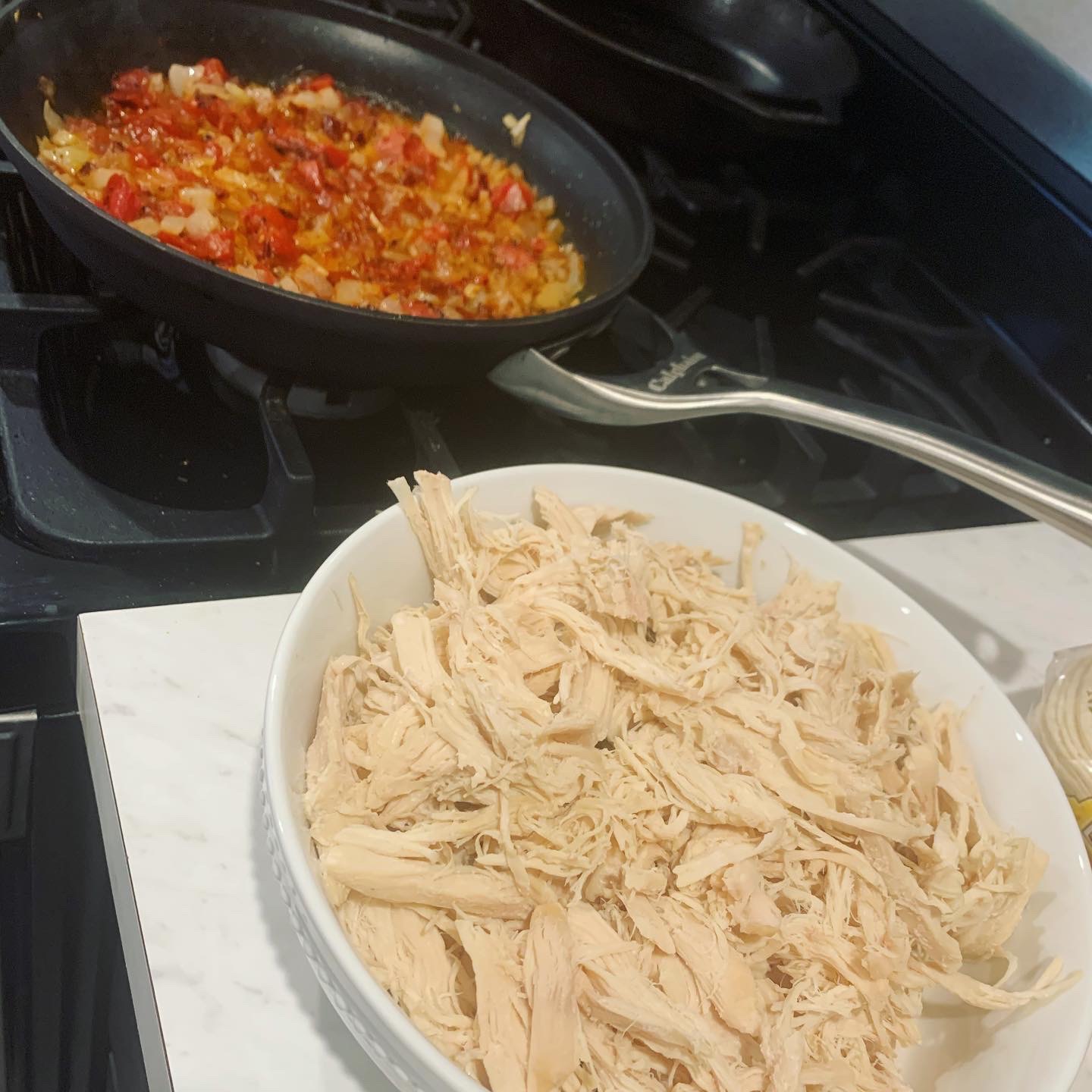 Servings: 5
Calories per serving: 172
Protein per serving: 29g
Carbs per serving: 7g
Fat per serving: 3.6g
Ingredients:
1.5 lbs boneless skinless chicken (cooked and shredded)
2 chipotle peppers in adobo sauce
1 tablespoon adobo sauce (from can with chipotle peppers)
1 white onion
3 cloves garlic
1 can fire roasted diced tomatoes
¼ cup low-sodium chicken broth
1 teaspoon cumin
1 teaspoon oregano
Salt and pepper to taste
Directions:
1. Heat a large drizzle of olive oil in a pan over medium-high heat. Chop onion and chipotle peppers, and mince garlic. Add onion to pan and cook for 4-5 mins, then add garlic and chipotle peppers and cook for an additional 2 mins
2. Add broth, spices, and tomatoes to pan and bring to a simmer. Allow to simmer for 8-10 mins. Pour comets of pan into a blender and blend until smooth. Add blended sauce back to pan, then add shredded chicken and stir until coated. Cook over medium heat for 5 mins. Then get your toppings of choice ready and enjoy!
Also, don't forget to subscribe to the email list to get early recipes, exclusive content, and more!