❄️ If you have some ground turkey in the freezer, now's the time to break it out to make these DELICIOUS turkey burgers The secret to making these burgers so good is the homemade seasoning mix that's made with spices you already have in your pantry! I mixed it in my burgers, tossed some roasted potatoes in it, and made a special burger sauce by mixing it with some light mayo! Making seasoning mixes at home is a great way to create a variety of flavors for very little calories (and very little $)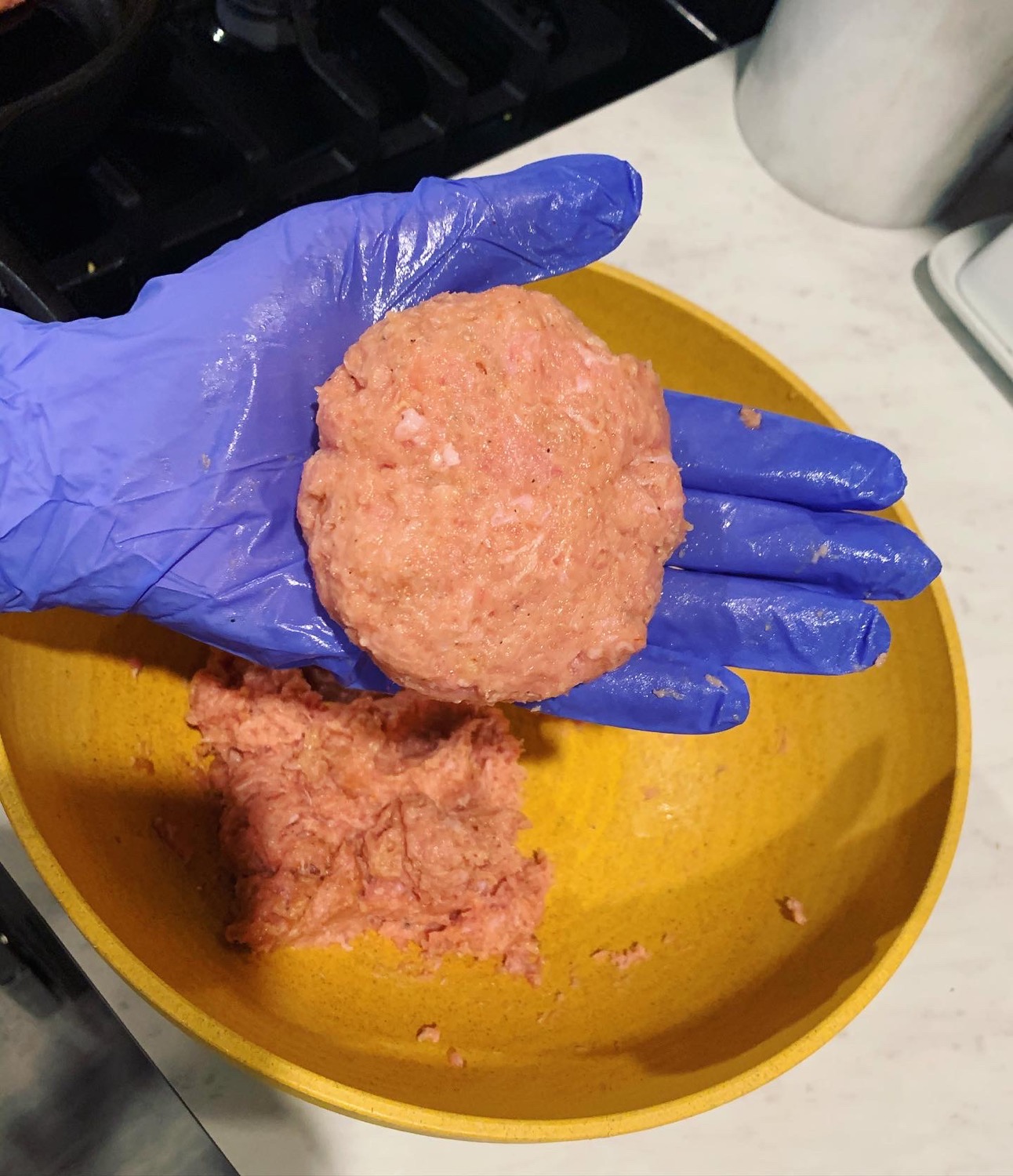 Servings: 4
Calories per serving: 346
Protein per serving: 30g
Carbs per serving: 28g
Fat per serving: 16.9g
Ingredients:
2 lbs lean ground turkey
2 tablespoon Panko
1 tablespoon nonfat plain Greek yogurt
1 tablespoon light mayo
1 tablespoon BBQ sauce
2 teaspoon sweet & smoky seasoning mix (recipe below)
1 teaspoon black pepper
4 slices cheese (I used Gouda)
4 647 hamburger buns
Other toppings of choice! (I used tomato and romaine lettuce)
Sweet & Smoky Spice mix:
(Makes 20 teaspoon and = 6 calories per tsp)
8 teaspoon smoked paprika
6 teaspoon stevia
2 teaspoon garlic powder
1 teaspoon black pepper
1 teaspoon dry mustard
1 teaspoon ground cumin
1 teaspoon ground ginger
Directions:
1. Mix ground turkey, panko, Greek yogurt, mayo, BBQ sauce, seasoning mix, and pepper in a large bowl. Then use hands to form into 4 even patties.
2. Spray skillet pan with olive oil spray and place over medium high heat. Add patties, cooking about 5 mins per side (or until turkey is completely done). When burgers have about 1 min left, top with cheese (I used some sliced Gouda that I found new at the store!)
3. Add patties to buns, top with toppings of choice and enjoy!
Also, don't forget to subscribe to the email list to get early recipes, exclusive content, and more!