Ask and you shall receive! My sis asked for a BLT recipe, so here we go! While eating our favorite comfort foods is fine & encouraged from time to time, if we eat them too often, we may start to sacrifice our health
Lightening up your favorite comfort foods allows us to enjoy them more often, without sacrificing our health in the process
The key to lighten up this BLT was using 647 bread, light mayo, and BAKING the low-sodium bacon so most of the fat drips off! Baking bacon will change your life
For a quick comparison: a regular BLT has: 448 calories, 19g protein, 32g carbs (3g fiber), 26g fat, and 1090mg sodium
This BLT is much lower in fat and sodium, and way higher in fiber!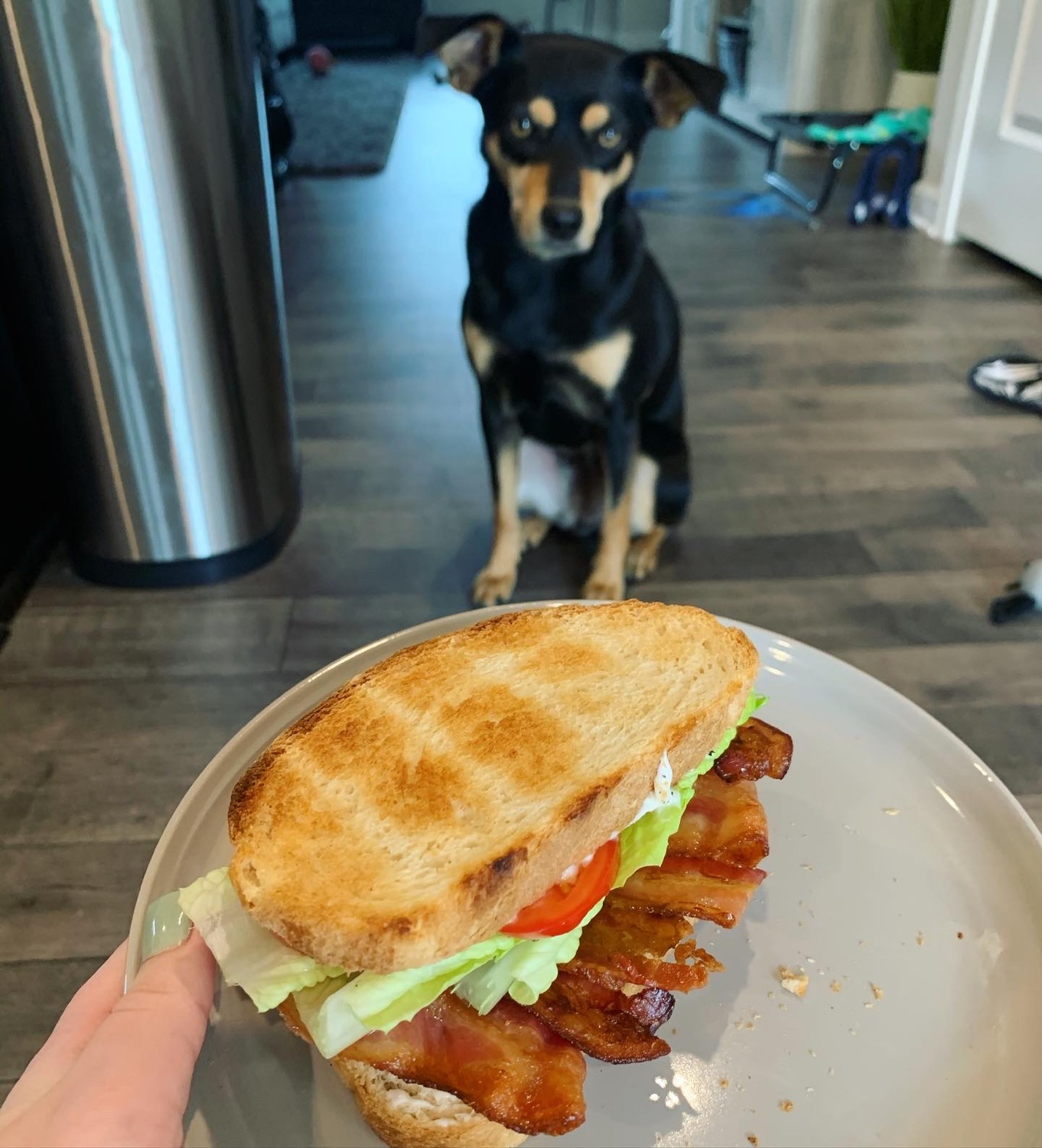 Servings: 1
Calories per serving: 337
Nutrients per serving: 17g protein, 30g carbs (15g fiber), 17g fat, and 690mg sodium
Ingredients:
2 slices 647 Italian bread
4 slices low sodium bacon
2 tablespoon light mayonnaise
½ tomato
1-2 leaves romaine lettuce
Salt & pepper to taste
Directions:
1. Preheat oven to 400° and like a baking sheet with aluminum foil. Place a metal cooling rack on top of the pan, and line it with bacon. Cook for ~15-20 mins until bacon looks done.
2. While bacon is cooking, toast your bread and slice your veggies. Then assemble sandwich and enjoy!
Also, don't forget to subscribe to the email list to get early recipes, exclusive content, and more!